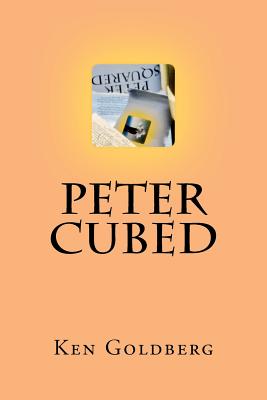 Peter Cubed (Paperback)
Wyndmoor Press, 9780615671260, 232pp.
Publication Date: August 12, 2012
About the Author
Ken Goldberg is a clinical psychologist. He is a graduate of Long Island University, who has specialized in treating the mentally ill in community-based programs. More recently, he has become a leading critic of homework policy and the author of The Homework Trap: How to Save the Sanity of Parents, Students and Teachers. Before becoming a psychologist, Ken studied mathematics at Tulane and Columbia Universities. He is a recipient of the Glendy Burke Award, a Woodrow Wilson Fellow, and has studied mathematics at Columbia University on a National Science Foundation Fellowship. Ken has three grown children and lives with his wife outside Philadelphia. His first novel, Peter Squared, was originally published in 2000 by MacAdam Cage Publishing. It was recently republished by Wyndmoor Press. Peter Cubed is the sequel to Peter Squared, and Ken's second literary novel.
Advertisement