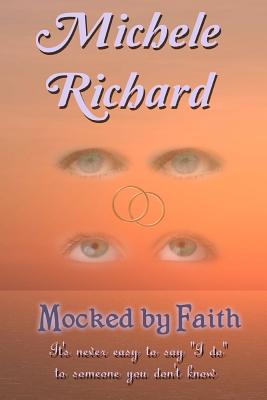 Mocked by Faith (Paperback)
Renaissance Romance Publishing, 9780615673332, 252pp.
Publication Date: August 9, 2012
Other Editions of This Title:
Paperback (9/21/2012)
Paperback (1/9/2013)
* Individual store prices may vary.
Description
For Alexia Cross and Justin McNear, things are not what they seem. Both were born and raised in hidden, gated communities. A place where time virtually stands still and marriages are arranged by parents before a child's 18th birthday. Alexia is destined to be her community's first spinster. In a last ditch effort, a husband is found. The only complication? He has no idea he has been betrothed. Will his history of dating outsiders help or hinder his relationship with his future wife? Justin McNear searched outside his church for the woman of his dreams. Returning home after failing, he knows he needs to rectify his life and his faith. Can a woman he's never met make him whole again? Will this couple end up mocked by their own faith? Follow Alexia and Justin through the trials and tribulations of finding, falling, and surviving each other's love. It's never easy saying "I do" to someone you don't know.