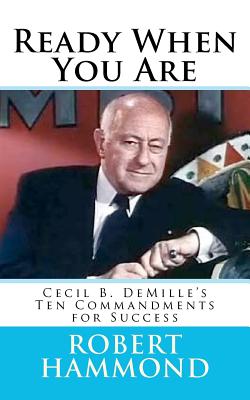 Ready When You Are: Cecil B. DeMille's Ten Commandments for Success (Paperback)
Cecil B. DeMille's Ten Commandments for Success
New Way Press, 9780615673707, 134pp.
Publication Date: July 21, 2012
About the Author
Robert Hammond has authored numerous self-help books and is a popular national speaker on the subject of personal and professional achievement. He has appeared on over 300 radio and television programs. He has an MFA in Creative Writing, teaches screenwriting, and develops literary properties for film and television. Hammond's bestselling book, Life After Debt: Free Yourself from the Burdens of Money Worries - Once and for All sold over 100,000 copies. As the author of Identity Theft: How to Protect Your Most Valuable Asset, Hammond was the spokesperson for Capital One Financial Corporation's Identity Theft Prevention Program. Hammond is also a screenwriter, producer, and creative executive, with multiple film credits including the award-winning screenplay, C.B. DeMille based on his novel.
Advertisement