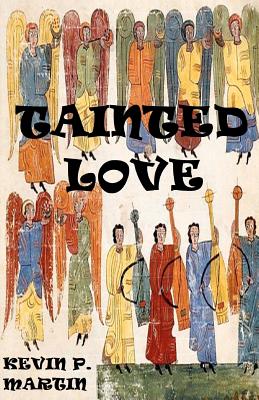 Tainted Love (Paperback)
Keeping My Day Job Press, 9780615675336, 290pp.
Publication Date: July 26, 2012
* Individual store prices may vary.
Description
The 80s have not been kind to the Kingdom of Love. Mad King Bruce sits the throne, killing all who come between him and his dream of being forever young. With a mysterious wizard and the psychotic Major Tom at his side, it appears nothing's gonna stop them now. Across town, Michael, the owner of the Love Shack restaurant, is fruitlessly trying to get Eileen to come dancing. But Eileen is holding out for a hero. And she may have found one in Richard, the rebel son of Lord Astley. There is one small problem: he is already promised to his childhood sweetheart, Jenny. Into this mix arrives a priest from a distant land. He knows from experience that the hardest part of Love is when you're in it. But, warned by his dreams of a beast about to strike, he has traveled through the wilderness in a desperate bid to avert catastrophe. Gathering at the Red Corvette pub, this ragtag band has got the right stuff to save the day. But will they succeed before it's party over, oops out of time? Foreward Clarion says "Four stars; Martin is a master of plays on words and double entendres.
About the Author
The author, a lawyer, lives outside Boston with his wife and four children. He listens to far too much music.