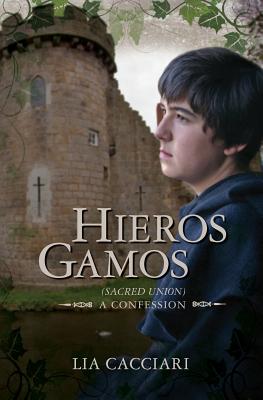 Hieros Gamos (Paperback)
(sacred Union) a Confession
Bernician, 9780615679969, 372pp.
Publication Date: March 25, 2013
* Individual store prices may vary.
Description
Reiner d'Ivry, a knight's son in the north of England is an oblate, committed for life to the Benedictine priory of Wrenthorpe at the age of seven. Reiner learns that his dispossession is bound up with a long-rumored curse on the house of d'Ivry, incurred by his father while he was a knight of the Crusade, and grows up embittered and vengeful. Reiner returns home after eleven years to an unsettling encounter with his sister Drusiana, now his father's only heir, whom he has long despised for all she has gained in his place. As this reunion between the brother and sister turns into a war of wills, an unforeseen threat gathers against them both. It will lead Reiner to the mysterious texts on alchemy brought back from the Crusade, now in his sister's possession, and toward an unimaginable fate.
About the Author
Lia Cacciari is a writer of historical fiction that explores the psychological narrative within the Medieval Christian world. Her saga "Fyr Boren," set in the early 7th century AD during the first Roman mission to pagan Northumbria, will be published by Bernician in 2016. She lives in the San Francisco Bay Area. You can contact her at bernicianpub@gmail.com.