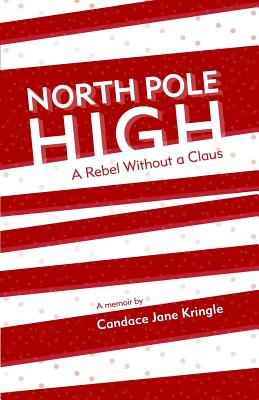 North Pole High
A Rebel Without a Claus
Paperback

* Individual store prices may vary.
Description
Meet sixteen-year-old Candycane Claus. She's the most popular girl at North Pole High. Her father is world-famous. And every day is Christmas. What more could any girl want? BOYS And the new boy, Rudy Tutti, is hot chocolate. But he hates anything to do with Christmas When Candy and Rudy are forced to work together on a school Christmas-tree project, her world is turned upside down: Her grades start to suffer, she loses her taste for ice cream, and now the two North-Star-cross'd teens must contend with her overprotective father - Santa Claus - before Christmas is ruined for EVERYONE "Engaging from the first page to the last. Has the makings of a Yuletide classic." - A.O. Bibliophile (aobibliosphere.blogspot.com) "A Christmas favorite to be read year after year." - Alyson LaBarge (SnifferWalk.org) "High school with a Christmas twist." - Alexandra (rbtlreviews.com) "Oh-what-fun-it-is-to READ " - Gina R (insatiablereaders.blogspot.com)
Elfpublished Books, 9780615681917, 314pp.
Publication Date: September 14, 2012
About the Author
Candace Jane Kringle is a junior at North Pole High. She likes candy canes, unicorn races, and making snow angels. Her father is the most well-known and beloved toymaker and toy distributor in the world. Her memoir, North Pole High: A Rebel Without a Claus, is her first book. After high school, she plans to enroll at North Pole University and write more books.