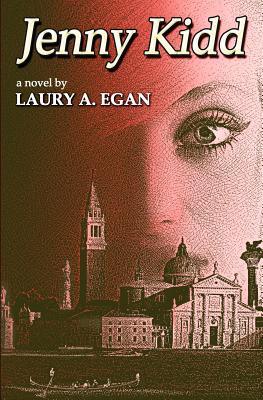 Jenny Kidd (Paperback)
Vagabondage Press, 9780615687612, 206pp.
Publication Date: September 18, 2012
* Individual store prices may vary.
Description
While spending autumn in Venice, a young American artist, Jenny Kidd, hopes to create a portfolio of paintings to launch her career and establish her independence from her tyrannical father. At the Guggenheim Collection, she encounters Randi, a colorful British woman, who impetuously invites her to a masked ball at the Palazzo Barbon. There, she meets the seductive Caterina Barbon and her brother, Sebastiano, who entice Jenny into a world of glittering fa ades that cloak sexual perversion, art forgery, and murder. As Jenny struggles between her attraction to Caterina and her growing awareness that she is trapped within the beautiful walls of the palazzo, she discovers an inner strength and spirit worthy of her infamous pirate ancestor.
About the Author
Laury A. Egan is the author of Fog and Other Stories, published in 2012 by StoneGarden.net, and two books of poetry, Snow, Shadows, a Stranger (2009) and Beneath the Lion's Paw (2011), issued by FootHills Publishing. Her poems and short stories have appeared in over 30 literary journals and numerous anthologies. Web site: www.lauryaegan.com