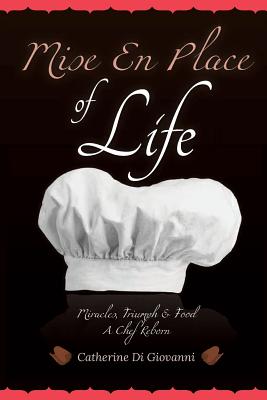 Mise En Place of Life (Paperback)
Catherine A. Di Giovanni, 9780615691527, 104pp.
Publication Date: July 5, 2013
Description
A few seconds is all it took to change her life. In mere seconds her life would never be the same. A horrific car accident will attempt to take her life not just once but twice. In a flash, simple gifts like sight, smell and the ability to walk will be put in danger. From that day forward she begins to rebuild her life. She finds her way back to what will be normal from that day forward. But she truly finds her way back to herself. From that haunting day on a chef conquer onto a journey back to food; her passion and true love. A story filled with tragedy that leads to beautiful miracles, for she is a survivor.
Advertisement