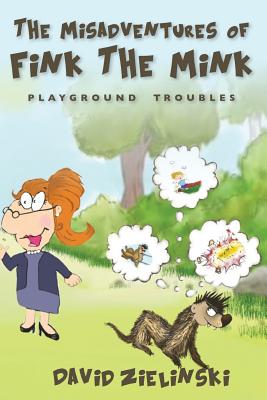 The Misadventures of Fink the Mink (Paperback)
Playground Troubles
David\Zielinski, 9780615692142, 48pp.
Publication Date: February 3, 2013
* Individual store prices may vary.
Description
Take a journey through the school playground with the mischievous and imaginative Fink the Mink as he finds trouble and learns tough lessons the hard way. This children's picture adventure book will have your child's eye brows raised at every turn of the page as they are entertained and asking for more with:
Full of Color Pictures and Illustrations
Every Page is Full of Dr Sues Style Rhymes
Mischief That Even Curious George Would Not Attempt
Most Importantly Your Child Will Learn a Valuable Lesson on Proper Playground Behavior That Will Ultimately Make Parenting Easier
The Misadventures of Fink the Mink is available in print, online through the Amazon Kindle for instant access and for a limited time it is free to borrow for Kindle users. This book is great for teaching children what is right and wrong by example, reading skills and it is a entertaining and fun way to getting the message across. Playground troubles will make a great addition for any:
Parent
Book Club
Library
School
The Misadventures of Fink the Mink Fink the Mink (Playground Troubles) is the first book of this series.
About the Author
David Zielinski is nobody special, famous or anyone important!