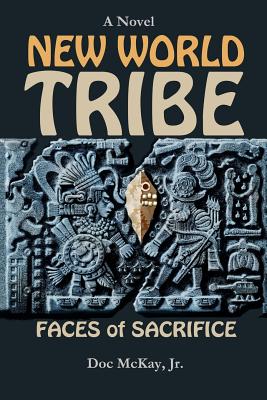 New World Tribe (Paperback)
Locem Books, 9780615702223, 332pp.
Publication Date: December 3, 2012
* Individual store prices may vary.
Description
Freedom-loving Howard, on a disastrous jungle search for a rumored tribe, is captivated by good-hearted Rachel, then faces life-or-death choices when she disappears in the night. Floods, loss of supplies, and raids by 'Jaguar Men, ' throw the expedition into disarray and conflict. The outcome has 500-year-old roots in efforts by teens Atl and Dahlia to find each other and their loved ones in the devastation following Cort s' invasion of the mighty Aztecs. Diverse characters in both time-lines are haunted and driven by sacrifice, betrayal, revenge, repentance, and love.
About the Author
Doc grew up in Georgia, where he and his wife Betty and their 2 married children and 5 grandchildren live. He graduated from Georgia Military Academy, then led a rock band, delivered coffee, and worked in construction while studying at Georgia Tech. He has degrees in architecture, business administration, and divinity. He practices architecture and taught design, drawing, and history at Southern Poly. He served as president of American University of Biblical Studies for five years and is now a director. He has been fascinated with pre-Columbian civilizations since college, and has done short term mission work in Mexico and Honduras.