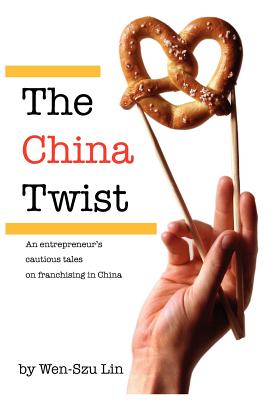 The China Twist: An Entrepreneur's Cautious Tales on Franchising in China (Paperback)
An Entrepreneur's Cautious Tales on Franchising in China
BC Publishing, 9780615703510, 274pp.
Publication Date: December 21, 2012
About the Author
Wen-Szu Lin is an International Director of Operations covering North Asia for FOCUS Brands (owners of Auntie Anne's, Cinnabons, Seattle's Best Coffee for International, Moe's Southwest Grill, Schlotzky's, and Carvels). Prior to that, Wen-Szu was the Master Franchisee for Auntie Anne's Pretzels in China, where he and his partner raised a Series A fund to test the concept. With an MBA from Wharton at the University of Pennsylvania, Wen-Szu has experience in management consulting and engineering.
Advertisement