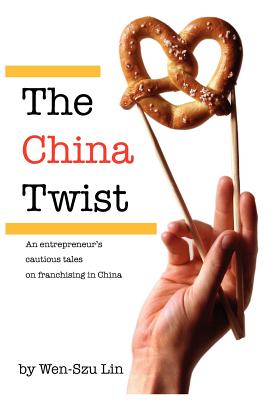 The China Twist (Paperback)
An entrepreneur's cautious tales on franchising in China
BC Publishing, 9780615703510, 274pp.
Publication Date: December 21, 2012
* Individual store prices may vary.
Description
Two young Wharton MBA graduates competed for and won their bid for exclusive China Master Franchise rights for one of America's beloved snack brands, Auntie Anne's Pretzels. Leaving their lucrative careers in private equity and consulting, they landed in Beijing with big dreams, few connections and no experience in China. From the outset, they encountered non-stop challenges. Common business tasks in the United States were nightmarish obstacles in China, from registering a company, to importing supplies, to navigating local labor laws. Ridiculous distractions waylaid their franchise, from dealing with a thug employee to accidentally incapacitating their entire staff. Informative as well as entertaining, the authors detail the challenges in launching and localizing a Western concept for the Chinese market, such as coining the term for "pretzel" and "Auntie Anne's" in Chinese, testing theoretical marketing strategies and even spending time in the kitchen to develop new products for the Chinese palette. This exciting first-hand account of serves as a fun and illustrative guide (or warning) for anyone considering doing business in China. Be prepared for a China twist, a process that can resemble a modern version of Chinese Water Torture.
About the Author
Wen-Szu Lin is an International Director of Operations covering North Asia for FOCUS Brands (owners of Auntie Anne's, Cinnabons, Seattle's Best Coffee for International, Moe's Southwest Grill, Schlotzky's, and Carvels). Prior to that, Wen-Szu was the Master Franchisee for Auntie Anne's Pretzels in China, where he and his partner raised a Series A fund to test the concept. With an MBA from Wharton at the University of Pennsylvania, Wen-Szu has experience in management consulting and engineering.