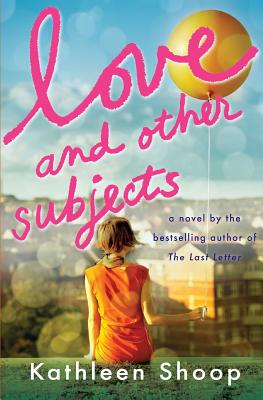 Love and Other Subjects (Paperback)
Oakglen Press, 9780615724966, 266pp.
Publication Date: December 12, 2012
* Individual store prices may vary.
Description
For every woman who wonders if she chose the right career... Carolyn Jenkins strives for two things--to be the greatest teacher ever and to find true love. She's as skilled at both as an infant trying to eat with a fork. Carolyn's suburban upbringing and genuine compassion for people who don't fit effortlessly into society are no match for weapon-wielding, struggling students, drug-using colleagues, and a wicked principal. Meanwhile, her budding relationship with a mystery man is thwarted by his gaggle of eccentric sisters. Carolyn depends on her friends to get her through the hard times, but with poverty-stricken children at her feet and a wealthy man at her side, she must define who she is. The reality of life after college can be daunting, the road to full-fledged adulthood long and unscripted. Can Carolyn take control and craft the existence she always wanted?
About the Author
Kathleen Shoop is an author and educator who has worked with teachers for over twenty years. She writes historical and women's fiction. Her first novel, The Last Letter (Kindle bestseller), won a Gold Medal in the Independent Publishers Book Awards and her second novel, After the Fog, won Silver the next year. Kathleen has also contributed stories to Chicken Soup for the Soul: Runners, Chicken Soup for the Soul: Think Positive, Chicken Soup for the Soul: Thanks Dad, and Chicken Soup for the Soul: My Cat's Life. Kathleen lives with her husband and two children in Oakmont, Pennsylvania.