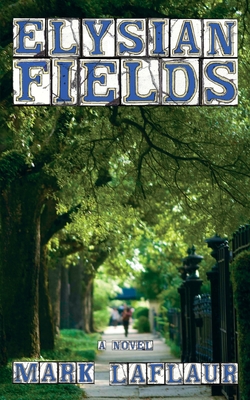 Elysian Fields
Paperback

* Individual store prices may vary.
Description
Winner of rare "double crown" starred reviews from both Publishers Weekly and Kirkus Reviews. Publishers Weekly Featured Fiction selection....
Mid-City Books, 9780615729862, 412pp.
Publication Date: March 6, 2013
About the Author
Louisiana native Mark LaFlaur grew up in the South, mostly in Louisiana. He earned a master of fine arts degree at Louisiana State University, where he worked on the literary magazine Exquisite Corpse. His writings have been published in the Village Voice, Los Angeles Times Book Review, San Francisco Chronicle, and the Boston Review, and about a hundred articles have appeared in encyclopedias and trade books published by Macmillan, Oxford University Press, etc. He has worked in book publishing in New York and San Francisco and as a freelance writer and editor in New Orleans, where he wrote Elysian Fields. He moved to New York in 2001. After Hurricane Katrina in 2005 he founded Levees Not War, a New York-based, New Orleans-dedicated blog focusing on infrastructure, the environment, and progressive politics. He and his wife, Janet, live in Kew Gardens, New York, where he is at work on a new novel.