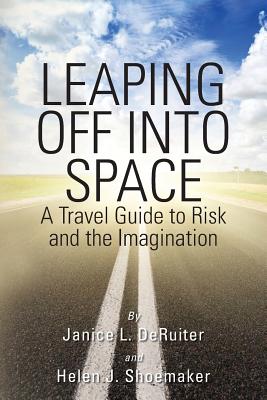 Leaping Off Into Space: A Travel Guide to Risk and the Imagination (Paperback)
A Travel Guide to Risk and the Imagination
Winding Stream Press, 9780615733265, 132pp.
Publication Date: March 24, 2013
About the Author
Janice DeRuiter, M.F.A., has a degree in Creative Writing and Literature from Mills College in Oakland, CA. She writes from a decade of classroom experience as a poet teacher for California Poets in the Schools. Ms. DeRuiter's classroom experience includes both primary and secondary classes as well as residencies in a school for emotionally disturbed children. Helen Shoemaker, Ph.D. L.M.F.T. was trained in the areas of interdisciplinary human development, clinical counseling, and human science. She is currently director of Graduate programs in counseling psychology at Holy Names University in Oakland, CA. Dr. Shoemaker uses her background as a university professor and as a therapist in private practice to reflect on the classroom experience from a child development and therapeutic understanding.
Advertisement