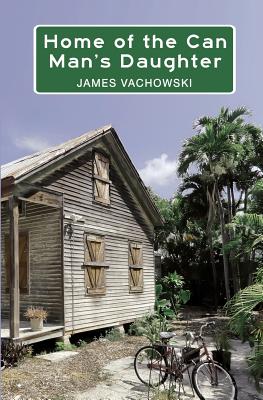 Home of the Can Man's Daughter (Paperback)
Vagabondage Press, 9780615748122, 76pp.
Publication Date: May 14, 2013
* Individual store prices may vary.
Description
Every boy sees his grandfather as something of a legend, and Richard Petty Schultz is no exception. His Poppy fought the Nazis during the War and notched 17 confirmed kills before a sniper's bullet left him blind in one eye. In peacetime, the man survived heartbreak, cancer, bankruptcy, and a stroke. Most importantly, Poppy Schaeffer built the Eiffel Tower, which made Christmas everything that it is today. But even the greatest of men have to die sometime. Over the course of one hot summer weekend, Richard narrates from his eighth-grade perspective as he and the rest of the tourist-trap community of Christmas, Florida, struggle to accept Poppy's impending death. A legend of a man who drew in traffic from across the Southeast by building scale replicas of French monuments using nothing but empty beer cans and quick dry cement, Poppy Schaeffer's passing marks the end of an era for a town that has itself been dying for years, thanks to an untimely Interstate bypass.
About the Author
James Vachowski leads an itinerant life as a quality assurance technician for an independent traveling circus, where he strives to ensure that your next ride on the Cyclone is in full compliance with most, if not all, applicable safety regulations. During the carnival's off-season, James lives in Massachusetts and writes mediocre fiction. For the latest news about James' life on the road, be sure to check out http: //www.jamesvachowski.com.