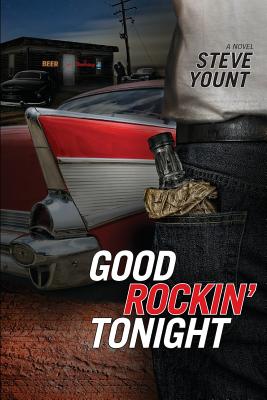 Good Rockin' Tonight
Paperback

* Individual store prices may vary.
Description
By the time Cody Hunter's parents rescued their son from the honky-tonk life, the boy had gained such insight into the human condition there was very little reason to believe he would ever be satisfied with singing "Hail to Rockford High" at the homecoming football game, holding a steady job, tithing, or saving redeemable coupons to purchase patio/lawn furniture. In short, the odds were surpassing long young Hunter would ever develop into a respectable citizen. The die was cast in lead, the mold discarded, for even the Angels despair of redeeming souls cursed to live out their teen-age fantasies.
Wry Whiskey Press, 9780615749433, 230pp.
Publication Date: November 3, 2013
About the Author
Steve Yount was born in Granite Falls, North Carolina. He served in the Vietnam War and earned degrees from Appalachian State University and The University of Texas-Austin. His previous novel, Wandering Star, was published by Ballantine Books. He currently lives Hickory, N.C.