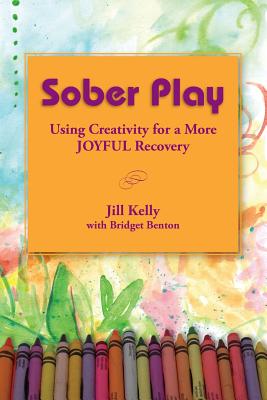 Sober Play
Using Creativity for a More Joyful Recovery
Paperback

* Individual store prices may vary.
Description
Sober Play is for anyone looking to find more joy and meaning in recovery. You don't need talent or special skills to be creative. You just need the same things you need for recovery: willingness, courage, and perseverance. When we first get sober, we often don't know what to do with ourselves. We have a lot of time on our hands and anxiety in our bodies. I was no exception. Although I had never been an artist, doing creative play changed my life and strengthened my recovery. I hope creative play can do the same for you.
3 Cats Publishing, 9780615760117, 182pp.
Publication Date: January 21, 2013
About the Author
Jill Kelly, PhD, was an intellectual and a cynic until she got into recovery in 1989. Now her mission is to be as creative as possible and to encourage the creativity of others. A former college professor, she makes her living as a freelance editor and creativity coach. She is the author of a memoir, Sober Truths: The Making of an Honest Woman, a finalist for the Oregon Book Award, and a novel, The Color of Longing. She writes and paints in Portland, Oregon, where she lives with her 3 cats. www.jillkellyauthor.com. Blogs: www.thewritingwheel.blogspot.com and www.sobertruths.blogspot.com This exciting book about the role of creativity in the life of the recovering person spoke to my heart. My writing has enhanced my recovery and vice versa. Jill offers dozens of clear and intriguing suggestions about delving into the creative process, a process that can take any form that calls to us. Go for it! -Karen Casey, author of Each Day A New Beginning Sober Play is a smart, heartfelt, and useful book that artfully weaves together the values of 12-step programs and important aspects of the creative process into a helpful introduction to creative self-expression. Full of interesting stories and great ideas, Sober Play offers encouragement for people interested in making meaning through creative play as part of their recovery work. -Eric Maisel, author of Creative Recovery and Coaching the Artist Within