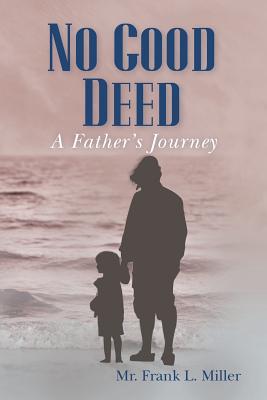 No Good Deed: A Father's Journey (Paperback)
A Father's Journey
Jockers & Stack Publishing, 9780615767918, 626pp.
Publication Date: June 11, 2013
About the Author
Frank L. Miller was born in New York City and raised in a suburban community on Long Island. The middle child with two sisters, he was held to high expectations by his parents and his maternal aunt and grandmother whom he spent a great deal of time with. He had an idyllic childhood spent exploring the woods at the end of his neighborhood with summers in the Berkshires on a lake. He pursued an undergraduate degree at Virginia Tech double- majoring in Psychology and English Education with a minor in Sociology. He completed his graduate degree at Radford University with a Specialist Degree in School Psychology. Frank held positions in Virginia, West Virginia (where he met his wife), Maryland and Delaware. Active both within and outside his profession he served as President of the County Council of PTA's, President of the local teachers' association, and President of the Delaware Association of School Psychologists. Frank adopted his wife's two children from a previous marriage, and when their daughter became addicted to drugs adopted their granddaughter. Always a strong child advocate, especially for children with disabilities, Frank fought a long and difficult battle with his employer when they expelled his daughter from school after she turned herself in seeking help. The struggle put a great deal of strain on his marriage as well as his relationships with his children, and eventually his employer. Despite all the difficulties, his marriage and his career survived intact, his daughter kicked her addiction to heroin, and his granddaughter/daughter became the apple of his eye as she blossomed into a wonderful young woman with numerous talents in the arts and with her volunteer activities. Involved with dance and piano and and A/B student she still manages to find time to help others. Frank retired after thirty-eight years as a school psychologist and now spends a great deal of his time writing...and gardening.
Advertisement