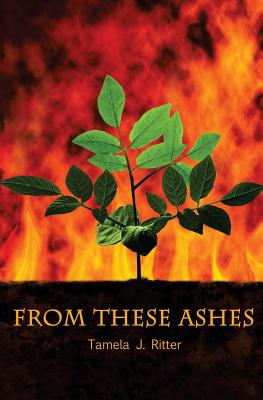 From These Ashes (Paperback)
Battered Suitcase Press, 9780615777535, 210pp.
Publication Date: February 27, 2013
* Individual store prices may vary.
Description
"This tale of suffering, separation, redemption and healing is not just engaging-it is riveting... Tamela Ritter has written an important and touching book."
Dan Verner, Prince William Living
The first time my mother tried to kill me, I was six.
This stunning contemporary Native American novel, From These Ashes chronicles the journey of two siblings looking for "home," while searching for themselves, each other, their heritage and their destiny.
In a center for cult recovery in Phoenix, Arizona, 16-year-old Native American Naomi West refuses to talk; instead she writes - about her life, about her brother, about the prophecy, and about the fire that nearly destroyed it all.
Meanwhile, her half-white brother, Tim West, awakes alone in a forest without memories of his past, only an unconscious urge to head west. It is on a Cascade mountaintop where he once again gets too close to a fire, and what starts as a horrifying nightmare wakens him to the truth of his past and a devastating choice that cost him everything.
Free Kindle book with paperback purchase via Kindle Matchbook
Author Tamela J. Ritter said in an interview that she didn't originally plan to bring her own cultural heritage into From These Ashes, saying of her own grandmother, Naomi, "What I remember is how proud she was of her heritage, how tightly she held onto it." Ms. Ritter spins a gripping tale of reservation life, featuring realistically drawn characters and the struggle of young people to figure out where they belong in the world, with heartfelt and nuanced writing.
If you love books by Native American authors like Sherman Alexie, Louise Eldritch, and Leslie Marmon Silko, From These Ashes by Tamela J. Ritter is a must-read for your bookshelf that you'll love to read again and again.
Praise for
From These Ashes
"Pick it up if you love Sherman Alexie, stories about Native Americans, family dramas, or even if you love road trips."
" I] plan to get a paperback copy of From These Ashes so that I can put Ritter on my shelf alongside Alexie and Silko, where her books belong."
"This is the best book I've ever hated reading. It ripped my heart completely out of my chest."
About the Author
Tamela J. Ritter's truck driving father taught her the value of stories, travel and adventure. Her housewife mother taught her the value of daydreaming, family and escapism. Though she was raised in Spokane Washington, it wasn't until she moved to Missoula Montana that she felt she was "home." She currently lives in Virginia, but still dreams of the Big Sky. You can visit her online at http: //www. tamelajritter.com