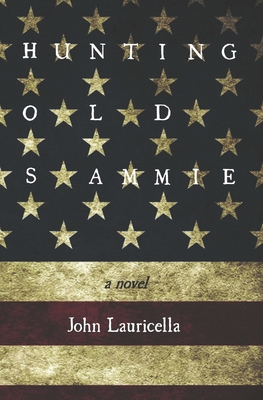 Hunting Old Sammie (Paperback)
(The Terrorist Next Door)
Irving Place Editions, 9780615779904, 296pp.
Publication Date: April 26, 2013
* Individual store prices may vary.
Description
"Hunting Old Sammie" is a dark comedy about next-door neighbors who regard each other as small-stakes terrorists. Armand Terranova, once a petroleum-industry analyst, has escaped his Wall Street overlords in the wake of 9/11 by moving his family to Ithaca, NY, where he and his wife Leah have rebuilt an old house into their new home. Just across the property line, Luke Robideau lives with his elderly mother in a run-down Cape Cod wreathed with an aura of poverty and a dread sense of threats both foreign and domestic rising on all sides. During the summer of 2004, suicide bombers and IEDs kill American soldiers in Iraq. Al Qaeda kidnaps aid workers, translators, and journalists, then beheads them. In Afghanistan, the hunt for Osama bin Laden has stalled amid the caves of Tora Bora In his renovated bungalow, Armand monitors America's wars even as he hides from them-a practice he shares unknowingly with Luke, who has stocked a sniper's nest in anticipation of fighting terrorists head-on. Luke and Armand have never exchanged a word and distrust each other on sight. Luke's cats and dogs roam freely and foul Armand's lawn and patio. Stalking the animals with a BB-gun, Armand feels his neighbor as a threat: an unmarried, ill-kempt big man who lives with his elderly mother. To Luke, Armand is an immigrant peasant lucky at Luke's expense. Luke depends on Mother's Social Security and siblings' checks to live in his childhood home, while his neighbor has a family, a renovated house, and enough money. How can a man feel safe in his ordinary life when his country is fighting two wars against hidden enemies and his neighbor seems a co-conspirator? When small-animal excrement begins to fly across the property line, paranoia, hostility, and suspicion tip toward violence and a confrontation only one man can win.
About the Author
John Lauricella was born in Brooklyn, New York, and grew up in Scotch Plains, New Jersey, where he attended the public schools. He studied fiction-writing with Frederick Busch at Colgate University, was elected to Phi Beta Kappa, and graduated magna cum laude. Later, he earned an M.F.A. in creative writing and a Ph.D. in English at Cornell University. He is the author of "Home Games: Essays on Baseball Fiction" (McFarland & Company, 1999), and has published fiction in "Arts & Letters: Journal of Contemporary Culture," and in "Stone Canoe: A Journal of Arts, Literature, and Social Commentary." He has taught fiction-writing, expository writing, and personal essay writing (as well as courses in the American novel, British modernism, and the poetry and prose of Renaissance England) at several colleges and universities. Other episodes of past meager gainful employment include stints as a library archivist, golf caddie, commercial freelance writer, proofreader, and copy-editor. He completed the first draft of "Hunting Old Sammie" in January 2010 and has worked at Cornell Law School since 2011. His novel "2094" was published by Irving Place Editions in April 2014. He writes these quixotic fictions in a small room under the eaves of the old bungalow he shares with his wife and children in Ithaca, New York, where they have lived since 2001.