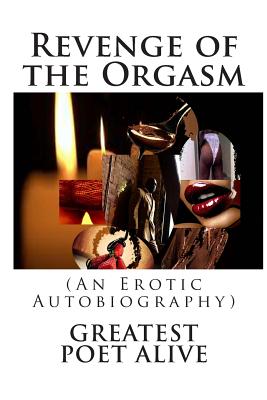 Revenge of the Orgasm (Paperback)
(An Erotic Autobiography) (Lust)
Gpa Media LLC, 9780615782041, 66pp.
Publication Date: April 7, 2013
* Individual store prices may vary.
Description
As you are driving, your body involuntarily jumps. Sweat begins on your forehead and appears on your body, even though it is the middle of Winter. Inside of your left thigh, there is a tapping that is not harmful but noticeable. And you begin to wonder if sanity has departed or control of your motor skills is no longer your own. Then, the epiphany becomes clear. This is Revenge of the Orgasm.
About the Author
G.P.A.(Greatest Poet Alive) is an award winning, critically acclaimed author and Poet from the South Side of Chicago Il. He has written four books and participated in several anthologies. G.P.A. is currently the Moth Storytelling Champion for his poem "Bully" (My Chocolate Milk). He is currently performing works from his latest book, Revenge of the Orgasm.