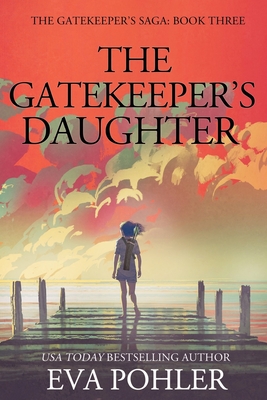 The Gatekeeper's Daughter (Paperback)
The Gatekeeper's Saga
Green Press, 9780615784946, 244pp.
Publication Date: May 1, 2013
* Individual store prices may vary.
Description
In The Gatekeeper's Sons, Therese and Thanatos, the god of death, met and fell in love. In The Gatekeeper's Challenge, they did everything they could to be together, even break an oath on the River Styx. But the Olympians don't tolerate oath-breakers. In this third book in the saga, The Gatekeeper's Daughter, Therese may have finally succeeded in becoming a goddess, but if she wants to remain one, she'll not only have to discover her unique purpose, but also make some allies among the gods. Artemis sends her on a seemingly impossible quest across the world, while Than searches for a way to appease Ares. To make matters worse, her baby sister's life depends on the outcome of her quest.
About the Author
Eva Pohler is a USA Today bestselling author of over twenty novels for teens and adults.