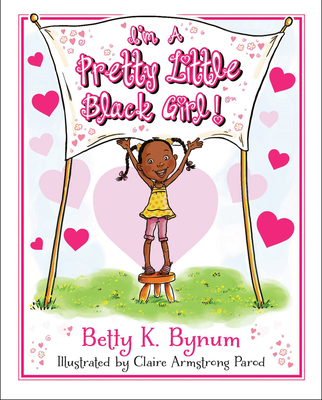 I'm a Pretty Little Black Girl! (I'm a Girl! Collection #1) (Hardcover)
DreamTitle Publishing, 9780615785516, 36pp.
Publication Date: October 7, 2013
* Individual store prices may vary.
Description
I'M A PRETTY LITTLE BLACK GIRL! introduces adorable Mia, who wakes with her hair just-a-going every which-a-ways! With her abundant energy and joy leading the way, readers follow Mia as she plays with her friends who are all shades, shapes and sizes. There's tall Kia, Keisha the reader, Charlotte her best friend, Dina Rose-Marie the artist, Imani the dancer, Anna who loves sports, Ruby the singer, and honey-haired Tracy. Mia finds that Pretty is within herself and her friends, and being pretty is way beyond what the mirror shows.
About the Author
Betty K. Bynum is an actress, writer, singer / songwriter and entrepreneur. She wrote I'M A PRETTY LITTLE BLACK GIRL, and has 3 more books ready: I'M A LOVELY LITTLE LATINA (Fall '15); HOORAY! I'M A GIRL IN THE USA! (Spring '16); I'M AN AWESOME ASIAN GIRL (Fall '16) in a planned 12 book series. She created apparel for girls and is currently working on a line of Madame Alexander dolls based on the lead characters in each book title of the series.