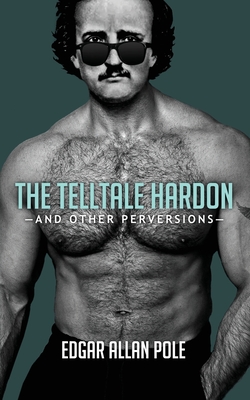 The Telltale Hardon and Other Perversions (Paperback)
Order of St Nick, 9780615792224, 90pp.
Publication Date: March 19, 2016
Other Editions of This Title:
Hardcover (8/1/2019)
* Individual store prices may vary.
Description
In The Telltale Hardon and Other Perversions, Edgar Allan Pole digs up seven of Edgar Allan Poe's best-loved stories and gives them a post-mortem makeover. In "The Telltale Hardon," a college girl seduces her elderly landlord. Things go awry when his heart gives out and the co-ed must dispose of his body, only to be haunted by his ghostly erection. In "The Purple Death," Pole reimagines "The Masque of the Red Death" as a post-apocalyptic orgy inside Prince's fortified Paisley Park compound. And in "The Pit and the Pendulous Ballsack," a condemned man is tortured in a terrifyingly perverse manner. Pride and Prejudice and Zombies jumpstarted the literary mash-up genre; Edgar Allan Pole's twisted take on classic Poe short stories such as "The Tell-Tale Heart" and "The Fall of the House of Usher" will pound the final nail into the genre's coffin. "The Telltale Hardon is a disgusting piece of trash so repulsive I had to read it twice just to be sure I was offended. And then again, in case I missed something the first two times." - Megan Hart.
About the Author
Edgar Allan Pole has a sixteen-inch dong named Raven.