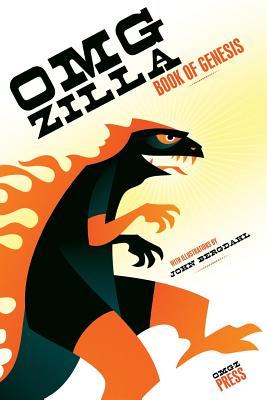 Omgzilla (Paperback)
Book of Genesis
Omgz Press, 9780615794051, 68pp.
Publication Date: April 12, 2013
* Individual store prices may vary.
Description
A parody of the Book of Genesis with a dozen original color illustrations by John Bergdahl. All the wisdom of a holy scripture, all the hot lizard action of a monster movie. It has all your favorites like Sodom and Gomorrah, the Great Flood, and Abraham and Isaac, but there's so much more. You'll recoil to the horror of Cain and Abel, thrill to the creation of the world, cheer at the plagues of Egypt, and shudder at the instructions on circumcision.