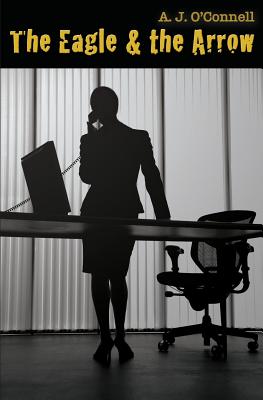 The Eagle and the Arrow (Paperback)
Battered Suitcase Press, 9780615797878, 84pp.
Publication Date: May 2, 2013
* Individual store prices may vary.
Description
Being the director of a secret agency isn't easy; we have almost no budget, all of our agents are stupid kids and extremists, and my boss is a corrupt senator, but it's a decent job. Or it was, until a few months ago, when an important package disappeared and one of our agents went rogue, killing three men. Now she's in Guantanamo, and I've got orders to deal with her. Personally. In The Eagle and the Arrow, the smashing sequel to Beware the Hawk, A. J. O'Connell proves once again that she is one smart, savvy writer. O'Connell's prose sizzles with the dark humor and satire that are the hallmarks of the best contemporary noir. The Eagle and the Arrow is witty, fast-paced and, most of all, fun. O'Connell creates a cast of lively, engaging characters...The plots twists in unexpected ways and, at the conclusion, you'll be thoroughly and totally hooked. You'll pray that O'Connell is hard at work on the next novella in this series-a series you'll hope will never end. -Hollis Seamon, author of "Corporeality" and "Somebody Up There Hates You" "In The Eagle and the Arrow is a spring-loaded thriller. O'Connell's taut, tart tale is packed with wickedly rich twists and turns, all of them navigated by a narrator whose cool wit and hard boiled insights keep you smiling even as the cold sweat pools at the base of your spine." -Rachel Basch, author of The Passion of Reverend Nash and "Degrees of Love.
About the Author
A.J. O'Connell is not a spy. She is an author, a journalist and adjunct instructor. Her first book, Beware the Hawk, was published in 2012 by Vagabondage Press and she's also been published on the website for National Public Radio, in The Battered Suitcase, Citizen Culture Magazine and in several anthologies. As a reporter, she worked for the Norwalk Hour. She holds her MFA in Creative Fiction from Fairfield University and is a member of both Sisters in Crime and the New England Horror Writers. A.J. lives in Bridgeport, Connecticut with her husband and a house full of pets. If you want to learn more about her, visit www.ajoconnell.com.