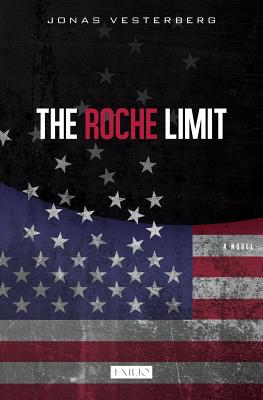 The Roche Limit (Paperback)
Exilio Press Inc., 9780615801452, 246pp.
Publication Date: June 13, 2013
Other Editions of This Title:
Paperback (6/13/2013)
* Individual store prices may vary.
Description
The Roche Limit is a genre-bending psychological drama, conspiracy thriller and critical commentary that "...pulls no punches and has a lingering power" (Publishers Weekly) -- an unrelenting piece of dark fiction that plows straight into the minefield of American taboos, traumas and contradictions. Times are tough for Special Forces Major Bob Faller. According to him, gays, liberals and women are in the process of taking over America. An "African Muslim Communist" could become the next President -- and give the declining superpower up to the enemies Bob has spent his entire career fighting. As if that wasn't enough: His only daughter has defected to the Left and his distant wife has traded Jesus for yoga. A former Green Beret approaching retirement, Bob is assigned to ROGUE TRAVELER -- a Black Ops terrorist targeting program run by the morbidly obese spy master Randall Flesko. During what should have been a routine extraction, one of their core assets -- the Afghan informant Mahmoud -- vanishes. When he resurfaces at a secret CIA site, severely beaten and tortured by an unknown clandestine unit, Bob gets suspicious. Long tormented by terrible nightmares from his troubled past, the boundaries between friend and foe, right and wrong -- lines that once seemed so clear to him -- are starting to blur. Bob senses that America is facing an immense threat, but all he has to go on are Mahmoud's cryptic last words...
About the Author
Jonas Vesterberg (born 1978) is a Swedish writer and journalist who has spent most of his adult life in the United States. His first novel, The Roche Limit, is a raw, uncensored exploration into the psychological costs of living in a constant state of war - not only with others, but also with oneself. Inspired by authors such as Michel Houellebecq, Hermann Hesse, Bret Easton Ellis and James Ellroy - but also thinkers such as Nietzsche, Marcuse and Arendt - Vesterberg uses the method of dark fiction to challenge our understanding of good and evil; power and powerlessness; right and wrong. In The Roche Limit, violence, alienation, racism, misogyny, consumerism, corporate greed, poverty, religious extremism, sexual abuse and the floating boundaries between sanity and insanity are all explored and exposed through the sudden breakdown of U.S. Special Forces Major Bob Faller's compartmentalized inner world.
or
Not Currently Available for Direct Purchase