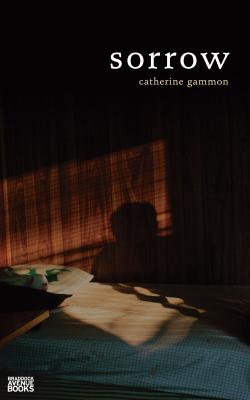 Sorrow (Paperback)
Braddock Avenue Books, 9780615808611, 304pp.
Publication Date: August 8, 2013
* Individual store prices may vary.
Description
Fiction. Like the existential quest of Richard Wright's Bigger Thomas or Dostoevsky's Raskolnikov, Anita Palatino's journey is one you won't forget. In this gripping new novel, Catherine Gammon will take you into the psychological danger zone of desperate longing and unfulfilled desire before returning you safely home. Set in New York City, the novel plumbs the tumultuous inner lives of people searching for something as simple to name and as difficult to achieve as understanding: there is Anita, a young woman tormented by the abuse and mistreatment of her family; Cruz Garcia, a Salvadoran immigrant wrestling with his personal demons; his nephew Tomas, in the States to earn money for the family he left behind; Sister Monica Luz, a young nun and mother figure to Anita; Sydney Booker, the world-weary detective who knows more than he wants to about people and life; and Magda Ramirez, a big-hearted widow from Colombia struggling to carry on. These and the many other characters contending with the sorrowful core of the human condition what Eugene O'Neill called "the whole misbegotten mad lot of us" will leave you pondering our search for connection and meaning long after you've turned the final page. Unflinching and complex, SORROW examines the hidden selves enfolded within each of us and shows the painstaking path to clarity and faith ... and love. A story of betrayal and redemption, Catherine Gammon's SORROW will lay hold of you, and it won't let go.

"SORROW is a devastating, gorgeous, impossible, unstoppable book powered by unbearable desire, murder, a stunning turbulence of language and story. The real triumphs of this novel are Anita, Magda, Danny, Tomas, Cruz, people you will never forget even though tragedy, abuse, and circumstance did their best to render them invisible. A tour de force." Eve Ensler

"What SORROW illustrates with such dark and devastating beauty is that the heart that is forced out of innocence into terrible knowledge will one day utter its grief, and when it does, the sound, like its source, will be unimaginable. One of the many astonishing things about Catherine Gammon's novel is the exacting emotional and psychological candor with which it is written. Never does the book blanch for the sake of false comfort; never does it allow the reader to dodge harrowing truths, those truths humanity most urgently needs to confront. It is a work of profound courage and integrity." Kellie Wells

"Think of a female Dostoevsky. Think of a female Raskolnikov. Gammon's modern turn on the classic tale takes us into the mind, heart and soul of a woman who has been the victim of sexual abuse in childhood; but, in so doing, she illuminates the dynamics of power and redemption to which we are universally subject. SORROW is a stunning page-turner and unforgettable." Toi Derricotte.
Praise For Sorrow…
"Sorrow is a devastating, gorgeous. impossible, unstoppable book--powered by unbearable desire, murder, a stunning turbulence of language and story. The real triumphs of this novel are Anita, Magda, Danny, Tomas, Cruz, people you will never forget even though tragedy, abuse, and circumstance did their best to render them invisible. A tour de force."



—Eve Ensler, author of The Vagina Monologues and In the Body of the World



"What Sorrow illustrates with such dark and devastating beauty is that the heart that is forced out of innocence into terrible knowledge will one day utter its grief, and when it does, the sound, like its source, will be unimaginable. One of the many astonishing things about Catherine Gammon's novel is the exacting emotional and psychological candor with which it is written. Never does the book blanch for the sake of false comfort; never does it allow the reader to dodge harrowing truths, those truths humanity most urgently needs to confront. It is a work of profound courage and integrity."



—Kellie Wells, author of Fat Girl, Terrestrial.



"Think of a female Dostoevsky. Think of a female Raskolnikov. Gammon's modern turn on the classic tale takes us into the mind, heart and soul of a woman who has been the victim of sexual abuse in childhood; but, in so doing, she illuminates the dynamics power and redemption to which we are universally subject. Sorrow is a stunning page-turner and unforgettable."



—Toi Derricotte, author of The Black Notebooks and The Undertaker's Daughter''


or
Not Currently Available for Direct Purchase