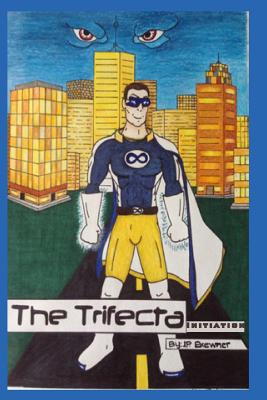 The Trifecta: Initiation (Paperback)
Initiation
J.P. Brewner, 9780615816265, 374pp.
Publication Date: May 5, 2013
Description
WARNING: "This is not a hero's story." In the wake of a devastating explosion, the world has crumbled to the criminals of society. Now the Trifecta, a powerful organization, fights to regain peace and prosperity across the world. Their leader recruits Michael Fleming, a 15 year old boy who has spectacular abilities. Shortly after arriving in The Trifecta's city, Michael discovers he must uncover a traitor who has already killed dozens of their best operatives. While forming new friendships, Michael struggles to develop his powers and find his own path during his first year of training. But he can't shake the feeling that his new allies are hiding something from him while an ominous force watches from the shadows, influencing every move he makes.
About the Author
J.P. Brewner was born in St. Charles, Illinois. He attended Augustana College to obtain a degree in teaching and English. Growing up, J.P.'s parents encouraged him to explore his vast imagination, and after beginning his teaching career, he started his first book. Currently, he teaches English in Geneva, Illinois, and he says some of his interests include sports, singing out of tune, and wearing suits.
Advertisement