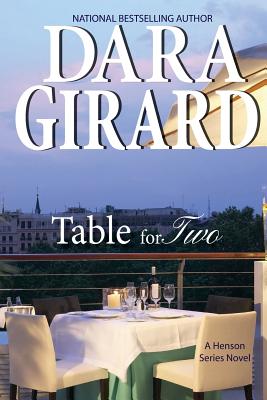 Table for Two (Paperback)
Ilori Press Books LLC, 9780615820767, 342pp.
Publication Date: May 19, 2013
* Individual store prices may vary.
Description
After a disastrous weight-loss program and devastating divorce, self-help author and teacher Cassie Graham has given up on diets and men. So when she meets reclusive restaurant owner, Drake Henson, a man with gorgeous eyes and a sexy grin, who has a bigger appetite for food than she does, she's ready to resist her attraction and run for cover. Drake Henson knows all about running. For the past several years he's tried to distance himself from his past and the struggle of raising his two younger siblings on the streets of DC. When he takes one of Cassie's classes to improve his social skills, he experiences his first taste of true desire. Now he just needs to convince Cassie that he's the man she can trust and only the size of her heart matters.
About the Author
Dara Girard is the bestselling author of more than thirty novels including "Gaining Interest," "Careless Rapture" and "Honest Betrayal."