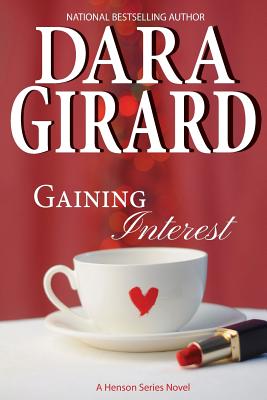 Gaining Interest (Paperback)
Ilori Press Books LLC, 9780615820781, 322pp.
Publication Date: May 19, 2013
* Individual store prices may vary.
Description
Aspiring lingerie designer Adriana Travers has a weakness for bad boys-not practical, plodding men like her financial advisor Eric Henson. She's only interested in him handling her financial affairs. Affairs of the heart, however, are completely off limits. Eric Henson agrees. Women like Adriana are not in his plan. After spending years working his way up the business ladder, he wants to marry a woman who will keep him on the right path-not prove a distraction. But one night changes everything. When Adriana treats him to a night out for his birthday, Eric starts to see Adriana in a sexy new way that just might upset all his carefully laid plans. And Adriana sees a wicked side to Eric that makes her heart pound. Soon she'll discover that when it comes to being bad, Eric's a lot more than he seems.
About the Author
Dara Girard is the bestselling author of more than thirty novels.