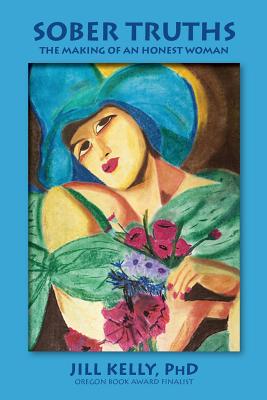 Sober Truths
The Making of an Honest Woman
Paperback

* Individual store prices may vary.
Other Editions of This Title:
MP3 CD (3/1/2016)
Description
Old-timers in 12-step programs say that if you want to stay sober, you only have to change one thing: your whole life. Sober Truths: The Making of an Honest Woman recounts how one woman did just that. Jill Kelly's personal stories describe the journey as two decades of drinking and despair gave way to a richly rewarding sober life. Her demons did not go quietly when she put the bottle down. Loneliness, anxiety, distrust of others-they were all still there. This memoir tells how she has learned to be with those demons and not drink, to let go of the jealous dramas of the past and embracea new life of peace. Along the way, Kelly reinvents herself, becoming a visual artist, starting a successful business, and developing deep friendships and a satisfying spiritual life. At the same time, she faces the challenges of emotional eating and her sober ambivalence about sexual relationships. This book offers hope to those who cannot imagine a life without alcohol by someone who has recreated hers."Jill Kelly speaks my language. This could have been my memoir in scene after scene, relationship after relationship, drunk after drunk. Because of the similarity of our paths, right down to the PhD each page felt like a review of my life. Jill doesn't mince words, nor does she sugar-coat the journey. It was ugly and she survived. That's what makes her story amazing and so hopeful to read. I'm glad I can call Jill my friend. She makes a way for the millions of others who will follow. " -Karen Casey, author of Each Day A New Beginning (www.womens-spirituality.com)"Jill Kelly writes with raw authenticity about some of life's most delicate issues, weavinga highly personal account with universal overtones. I am profoundly grateful for herarticulation of her journey." -Christina Baldwin, author of Storycatcher: Making Senseof our Lives through the Power and Practice of Story (www.peerspirit.com)"This story is an extraordinary and gallant fight out of self-destructive patterns into a life of fulfilling relationships and artistic development that is free fromalcohol and the ghosts of the past. A great read " -Marilyn J. Sorensen, PhD, author of Breaking the Chain of Low Self-Esteem (mjsorensen@TheSelfEsteemInstitute.com)
3 Cats Publishing, 9780615826011, 282pp.
Publication Date: June 21, 2013
About the Author
Jill Kelly is a writer, visual artist, creativity coach, and freelance editor. A long-time college professor of literature, she has been writing and publishing since 2002. Her memoir, Sober Truths: The Making of an Honest Woman, was a finalist for the prestigious Oregon Book Award. In 2013, she published two books: her first novel, The Color of Longing, and a non-fiction book about creativity: Sober Play: Using Creativity for a More Joyful Recovery. When Jill's not offering creativity workshops and leading writing retreats around the country, she's usually in her studio, where she creates deep-color pastels. Jill lives in Portland, with her three cats, who do all the chores so she can be creative 24/7. Web: www.jillkellyauthor.com Blogs: www.sobertruths.blogspot.com and jillkellycreative.blogspot.com FB: Jill Kelly Creative