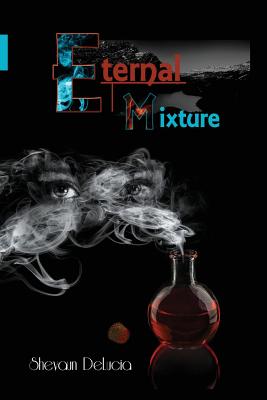 Eternal Mixture (Paperback)
Shevaun Delucia, 9780615828039, 292pp.
Publication Date: November 1, 2013
* Individual store prices may vary.
Description
If you had the chance to start your life over, would you take it? If you were told you would live for eternity, would you embrace it? If a stranger told you he was your soul mate, would you believe it? Raina Richmond has played it safe her entire life. She has never broken the rules. That is, until Brent Alexander walked straight into her life, causing havoc. Turning her world upside down. Brent is the new kid in town. He is every girl's fantasy: adorable, charming, chiseled, and the typical boy Raina usually steers clear of. But there is just something about him she can't seem to resist. Safe is no longer an option for her. For him, she breaks all the rules. What she doesn't realize is that he holds the key to her past, present, and future. Once he reveals the reasons behind their irrevocable connection, she will unlock the answers to all of her questions, and her life as she knows it will never be the same again.
About the Author
Shevaun DeLucia lives in upstate New York with her husband, four children, and two dogs. As a stay-at-home mom while her children were young, she fell in love with reading. She indulged in the small moments that took her away from the reality of her loud, overly rambunctious household, bringing her into a world of fantasy. When reading wasn't enough to satisfy her, she turned to writing, determined to create the perfect ending of her own.