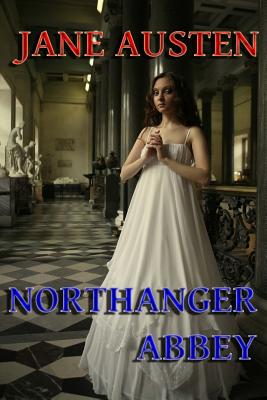 Northanger Abbey (Paperback)
Denton & White, 9780615830735, 252pp.
Publication Date: June 6, 2013
Other Editions of This Title:
Paperback (3/30/2013)
Paperback (7/30/2008)
Paperback (7/30/2008)
Paperback (8/31/2013)
Paperback (7/23/2018)
Paperback (3/10/2010)
Paperback (5/20/2018)
Paperback (1/12/2005)
Paperback (9/20/2011)
Paperback (10/2/2015)
Paperback (7/31/2014)
Paperback (2/4/2009)
Paperback (10/18/2007)
Paperback (7/30/2008)
Paperback (5/12/2014)
Paperback (8/13/2018)
Paperback (2/14/2019)
Paperback (6/1/2014)
* Individual store prices may vary.
Description
Catherine Morland loves reading Gothic novels, especially those by Ann Radcliffe. As Catherine is only seventeen and lacks life experience, she sees herself as a Gothic novel heroine. She is invited to visit wealthy neighbors in Bath, and to spend the winter attending balls, theatre and other social activities. She soon meets Henry Tilney and finds him to be more than a little appealing.
Northanger Abbey has the romance and social commentary one expects from Jane Austen. The novel was published six months after her death.
About the Author
Jane Austen (1775-1817) wrote romantic novels set among the landed gentry, and won herself a place as one of the favorite and most-read writers in English literature. Scholars and critics appreciate her social commentary and her irony, while normal readers love her for her characters and stories. While her plots tended to be comic, they focused on how women had to depend on marriage to secure social standing and economic security in the late 18th and early 19th centuries.