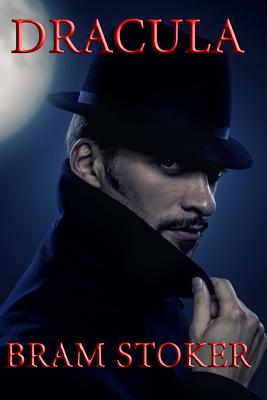 Dracula (Paperback)
Denton & White, 9780615834528, 396pp.
Publication Date: June 13, 2013
Other Editions of This Title:
Paperback (5/25/2015)
Paperback (9/17/2015)
Paperback (5/14/2015)
Paperback (10/27/2018)
Paperback (6/8/2018)
Paperback (10/27/2018)
Paperback (12/2/2014)
Paperback (7/6/2018)
Paperback (7/8/2015)
Paperback (9/30/2014)
Paperback (2/15/2015)
Paperback (2/27/2010)
Paperback (8/9/2010)
Paperback (4/7/2015)
Paperback, Spanish (10/29/2011)
Paperback (4/11/2013)
Paperback (4/26/2015)
Paperback (7/4/2013)
Paperback, Spanish (6/13/2013)
* Individual store prices may vary.
Description
KING OF THE VAMPIRES Count Dracula is known around the world as the ultimate vampire. He wasn't the first, but he remains the greatest. The novel, first published in 1897, is the account of Count Dracula's move from Transylvania to England. Told in epistolary style from the letters and journals of Jonathan Harker, Abraham Van Helsing, Jack Seward, Mina Harker, etc. the novel touches on colonialism, sexual conventions, women's place in Victorian culture and more. It's a Gothic and a mystery and a horror novel. There's a reason when you say vampire, the first name to come to your mind is Dracula.
About the Author
Bram Stoker (1847-1912) was an Irish writer best known as the creator of Count Dracula. He wrote other novels, too, of course: Lair of the White Worm, The Jewel of Seven Stars, The Primrose Path, etc.