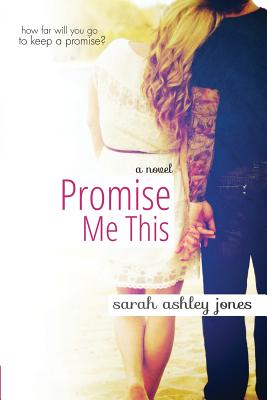 Promise Me This (Paperback)
Sarah Ashley Jones, 9780615834900, 288pp.
Publication Date: June 17, 2013
About the Author
My husband and I live in Tennessee with our four dogs and when I'm not writing, I am working during the day in a pottery studio. I enjoy being outdoors and going fishing, camping, kayaking, swimming, and hiking. I also love to curl up any given night and just let a book suck me in. But that doesn't mean that the next night I'm not all hopped up on Mountain Dew and watching The Vampire Diaries or YouTube while fangirling like a crazy person. I'm somewhat of an introverted extrovert, you could say. I am the creative child that refused to grow up. When I was a little girl, I would steal my mom's tapes and make up my own dance routines to perform for my parents after dinner. I remember my brother and I used a handheld tape recorder and a tape player to create our own radio show skits. My Uncle was the first one to introduce me to the wonderful world of Broadway, and after that I performed in a handful of plays and participated in choir from Elementary School until my junior year in High School. I guess I have been a storyteller of some sort since that first performance in my parent's living room.
Advertisement