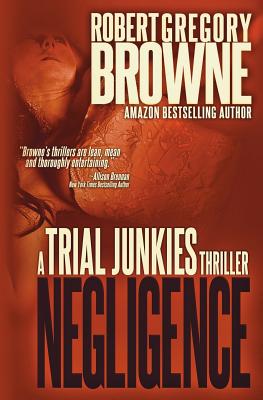 Negligence (Paperback)
Braun Haus Media, 9780615838069, 388pp.
Publication Date: June 28, 2013
* Individual store prices may vary.
Description
The sequel to the Amazon bestselling thriller DEAD GIRLS TELL NO TALES She was found with a bullet in her head, and the kid she was last seen with woke up drugged and disoriented in a neighbor's back yard. Now the kid is awaiting trial for her murder, and reporter Matt Isaacs is convinced that there's more here than meets the eye. Matt's old college pal, Ethan "Hutch" Hutchinson--washed-up actor and newly-minted trial junkie--isn't so sure... until a violent attack propels Hutch and his friends into the middle of a conspiracy that takes them all the way from the courthouse gallery to the not so hallowed halls of an exclusive Chicago prep school... straight into the hands of a killer. _____ "Browne is an artist of the written word." Peter Balaskas, author of The Grandmaster. "Browne's thrillers are lean, mean and thoroughly entertaining." Allison Brennan, NYT Bestselling Author.