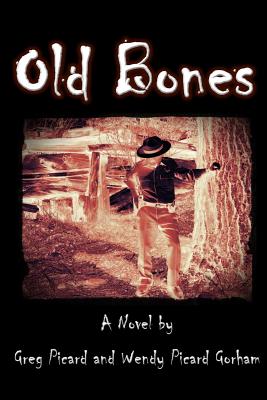 Old Bones (Paperback)
Workshop for Writers Press, 9780615861173, 292pp.
Publication Date: August 10, 2013
* Individual store prices may vary.
Description
California State Park Ranger Chris Becker, and his daughter Alicia, have had their fair share of struggles since his wife left, but they have learned to depend on each other. As they both prepare for the changes that Alicia's first year of college will bring, their quiet life in the Cuyamaca Mountains is interrupted. A dead body-bitten, mangled and bloody-is discovered in the park. Chris and Alicia suddenly find themselves embroiled in a dangerous plot, and it will take all their ingenuity and teamwork to come out of it alive. Praise From Kirkus Reviews: "As the clues mount-some provided by Becker's observant daughter-Becker pieces together inconsistent forensic data and busily sifts through the suspects...The resultant web of bad blood and discoveries propel the novel toward a suspenseful, satisfying denouement. After all the twists and turns, Becker, who proves himself a thoroughly capable ranger and father throughout the novel, solves the case... ...Father-daughter writing duo Picard and Picard-Gorham supplement their mystery with Alicia's believable pre-college jitters, the flourishing relationship with her father, and interesting facts and information on forestry and archaeology. An entertaining, uncomplicated whodunit seasoned with a likable hero and a bucolic sense of place." --Kirkus Reviews.
About the Author
Wendy Picard Gorham: finished her Masters Degree in American Literature and has had a fascination with books and writing all her life. She lives out her love of words daily by teaching high school literature and writing. This is her first joint writing project, and having grown up in parks, she knows her subject well. She lives in California with her husband and two daughters. Greg Picard: finished his Bachelors Degree in English, specializing in creative writing. After getting his Masters in education, he worked as a high school and college teacher, counselor, park ranger, editor, firefighter/medic, railroad brakeman and historian as well. He has written travel articles and short essays, and this is also his first jointly written novel. He makes his home in the Rocky Mountains of Colorado.