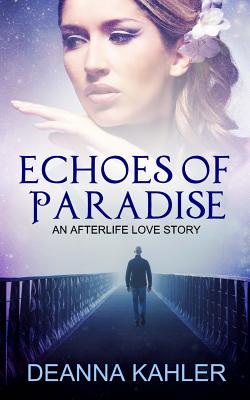 Echoes of Paradise (Paperback)
An Afterlife Love Story
Rose Petal Publications, 9780615863399, 228pp.
Publication Date: January 1, 2014
Other Editions of This Title:
Paperback (12/12/2017)
* Individual store prices may vary.
Description
Connor's dead. But she can still feel him. Is it just her imagination or something more? Celeste wants to know. And she'll stop at nothing to find out. A once-aspiring artist, Celeste is going through the motions of life. She's stuck-in a job she doesn't love, with a man who isn't right for her, in a web of painful memories from the past. Adding to her despair is the sudden and unexpected death of Connor, her true love. As she struggles to make sense of the world around her, strange coincidences and mysterious events lead her to question her sanity. When the happenings persist, she wonders if Connor's spirit is trying to tell her something. Join Celeste as she risks her marriage, her career, and her own safety to escape the demons from her past and unravel the mysteries of life and death. With so much uncertainty, there's only one thing she knows: her world will never be the same.
About the Author
Deanna Kahler is an accomplished writer and a proud mom. She enjoys the opportunity to reach others and make a difference in their lives. "Echoes of Paradise" is her second book. She was inspired to write it after having a few of her own experiences. Deanna hopes to encourage and inspire others who have lost loved ones with this story about the afterlife and the power of love.