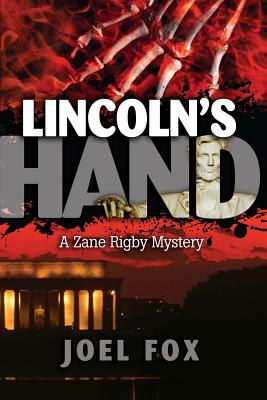 Lincoln's Hand (Paperback)
Bronze Circle Press, 9780615880099, 320pp.
Publication Date: October 29, 2013
Other Editions of This Title:
Paperback (8/1/2010)
* Individual store prices may vary.
Description
Unable to close his previous case against the Monument Bomber, Senior FBI Special Agent Zane Rigby has been re-assigned to uncover a secret. Is Abraham Lincoln's body in his grave? When DNA from a hand found with a blackmail note traced back to 1901 matches the DNA from bone taken at Lincoln's autopsy, Rigby is shuffled off to Springfield, Illinois where all manner of obstacles threaten his success. He discovers a local congressman hiding a dreaded secret, a strange doctor who claims he can perform medical miracles and his own ill-timed urge to rekindle a relationship with his college sweetheart. And then there is the dead body of a young woman found near Lincoln's Tomb. As the Monument Bomber threatens to strike again, Rigby searches for redemption in solving the murder and discovering the secret buried in Lincoln's tomb.
About the Author
Joel Fox likes to say he has a long rap sheet in California politics. For three decades he has been a taxpayer and small business advocate, served on numerous state commissions, worked on many ballot issue campaigns, and advised a number of candidates. He is an adjunct professor at the Graduate School of Public Policy at Pepperdine University. Authoring hundreds of opinion pieces, Fox has been published in the Wall Street Journal, USA Today, Los Angeles Times, and San Francisco Chronicle as well as other newspapers and websites. Fox completed the Los Angeles FBI Citizens Academy program gaining a deeper understanding of the FBI and its mission. Growing up in Massachusetts, Fox says he got his love of history breathing the air in the Boston area, often driving past the homes of the presidents Adams and visiting many historical sites.