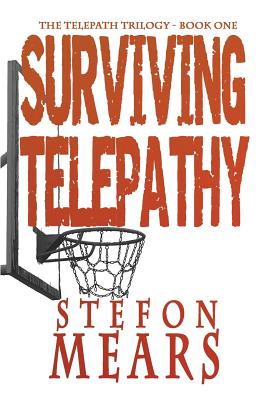 Surviving Telepathy (Paperback)
Thousand Faces Publishing, 9780615891507, 202pp.
Publication Date: September 22, 2013
* Individual store prices may vary.
Description
If their minds don't kill me...
The perfect grad night kiss with the girl of my dreams. Then her ex- had to go and clock me. With the whole graduating class watching...
I woke up in the hospital a week later -- reading the thoughts of everyone around me.
Now I can't stop.
Secrets coming at me from everywhere. And every one of them from a mind I can reach out and bend.
This power is going to kill me. But if it doesn't...
...I may become a monster.
Surviving Telepathy, the first book in The Telepath Trilogy. Fans of Push and Chronicle will want to read this science fiction novel from Magician's Choice author Stefon Mears.
About the Author
Stefon Mears has been accused of having telepathy on occasion, but nothing has been proven conclusively. Stefon earned his M.F.A. in Creative Writing from the Northwest Institute of Literary Arts, and his B.A. in Religious Studies (double emphasis in Ritual and Mythology) from U.C. Berkeley. To date Stefon has published more than a dozen short pieces and one other novel, Magician's Choice. He lives in Oregon with his wife and three cats, and when not writing he can often be found playing roleplaying games.