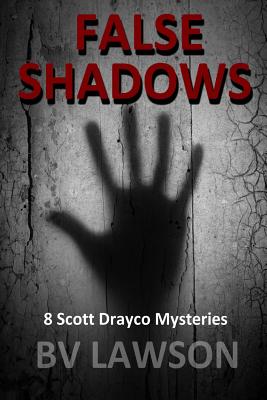 False Shadows (Paperback)
Eight Scott Drayco Mystery Stories
Crimetime Press, 9780615895727, 102pp.
Publication Date: October 21, 2013
* Individual store prices may vary.
Description
Scott Drayco had everything going for him: handsome, brilliant, a talented classical pianist in the prime of his youth. After violence scarred him physically and emotionally, he turned to an FBI career and now freelances as a crime consultant, taking on cases other people often don't want to touch. From a suspected serial killer who plays mind games with Drayco, to murder and revenge at 20,000 feet, these eight stories of literary suspense delve into the darkest mysteries of the human soul.
About the Author
Poet, author, and journalist BV Lawson grew up in rural East Tennessee, where she won a poetry competition at the age of 10 that spurred her interest in writing as a career. After a detour earning two degrees in music, she continued her passion for creative endeavors by writing feature articles and fiction for dozens of national publications. A three-time Derringer Award finalist and 2012 winner for her short stories, BV was also honored by the American Independent Writers and Maryland Writers Association for her Scott Drayco series. BV currently lives in Arlington, Virginia, with her husband and enjoys flying above the Chesapeake Bay in a little Cessna.