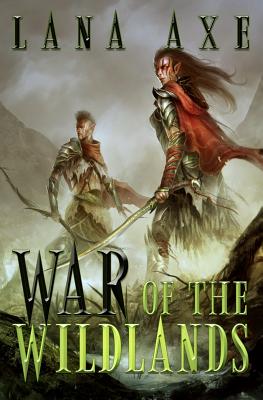 War of the Wildlands (Paperback)
Axelord Publications, 9780615897134, 438pp.
Publication Date: November 14, 2013
* Individual store prices may vary.
Description
Unrelenting war between humans and elves threatens to destroy the forest forever. A tyrant king has declared war on the elves and will stop at nothing to see them annihilated. Despite fighting savagely to defend their homes, the elves are outmatched by vicious attacks from highly skilled battle mages. The elven clans must join forces to have any chance of survival against the ruthless king's army. Meanwhile, a young half-elf is forced from the human world he has always known and travels into the Wildlands to seek out his elven kin. Along the way, he learns to draw on the magic within himself to craft weapons of tremendous power. When war arrives on his doorstep, he must choose whether to stand with the family he has always known or the elves who share his blood.
About the Author
Lana Axe lives in Missouri near the edge of the woods. She is inspired by her love of nature to write about elves, magic, and adventure. Growing up in Mark Twain's backyard inspired her love of fiction from an early age. She grew up an avid reader and went on to study literature in college. After eight years of jotting notes and building a fantasy world, she has finally begun releasing novels in her Tales from Nol'Deron series. They will feature many of the same characters, but each novel will stand alone.