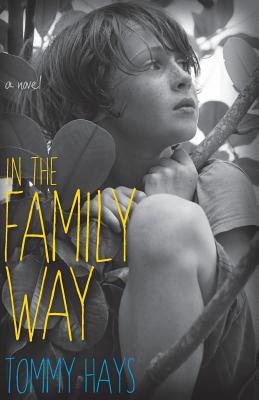 In the Family Way (Paperback)
Sterling Lord Literistic, 9780615897141, 166pp.
Publication Date: March 15, 2014
* Individual store prices may vary.
Description
In early 1960s South Carolina, Jeru Lamb is ten years old and trying to come to terms with his brother's death. He's also trying to understand his mother's conversion to Christian Science, his father's literary ambitions (and recent calling as "a Waffle House mystic"), the racial landscape of the segregated South, and a new classmate from the wrong side of town who claims to be his half-sister. "It was not lost on me that by expecting the worst every breathing moment, I backed into prophecy once in a while," says Jeru, and when his mother finds herself "in the family way"-against her doctor's orders-Jeru is left to wonder just what he might lose next.
Praise For In the Family Way…
"What a lovely novel….In this sweet, dark, heartfelt family story, Tommy Hays has conjured up our lost American innocence without ever giving in to nostalgia. I surrendered on page one." -- Richard Russo



"This slender book is a beautiful and haunting hymn to the meaning and power of family….it is nothing if not uplifting. Actually it is nothing if not an instant classic." — Frank Reiss in the Atlanta Constitution



"There's a certain kind of novel–charming, gentle, good-hearted–that doesn't get much press these days. In the Family Way is a fine example that deserves all the reviewers' ink it can get. Sweet but never cloying, affecting but never sentimental, it's a tale that will touch your heart." — Polly Paddock Gossett in the Charlotte Observer



"Oprah will want to check out Tommy Hays." – Kirkus Reviews



"Tommy Hays has a heart for what it means to be a family. In this sweet, affecting novel, he turns his eye toward a time gone by and captures pitch-perfect, for better and worse, the mystery and terror of childhood." – Bret Lott