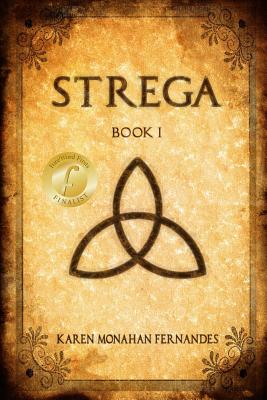 Strega
Paperback

* Individual store prices may vary.
Description
When high school senior Jay Bonifacio finds her grandmother brutally murdered in their small-town home, the scar left by the death of her parents years earlier is ripped open. She is devastated, but she is not nearly as terrified as she should be. Jay is a Strega. Like her mother and grandmother, she is a descendant of the original Strega of ancient Etruria-gifted women of the woods bestowed with godly power, and the world's first witches. With the truth withheld from her all her life, Jay is blindsided when her power is unbound. Demons are coming for her. They killed the people she loved most to get to her, and they won't rest until she is dead. Forced to embrace her identity if only to survive, Jay uncovers a past life when her ruthless enemy's hatred for her was born, and she rediscovers an eternal love that has burned throughout lifetimes. Fighting for her life, she is drawn back into an ancient battle between the virtuous and the wicked that threatens to destroy her and all of humankind.
Mink Publishing, 9780615897745, 278pp.
Publication Date: December 5, 2013
About the Author
Karen graduated from the University of Massachusetts Amherst with a degree in English, and spent her junior year studying abroad in the UK. Since then, she has written professionally as a newspaper journalist, an editor in educational publishing, and a software technical writer. Karen's love affair with stories began before she could even read, when night after night her big brother Tom read to her the enchanting pages of The Hobbit and The Lord of the Rings. These epic stories planted the very first seeds of inspiration, fueled her vivid imagination, and drove her to chase real-life adventure. Writing Strega was one of her most favorite adventures. Visit Karen's blog: http: //karenmonahanfernandes.com/
or
Not Currently Available for Direct Purchase