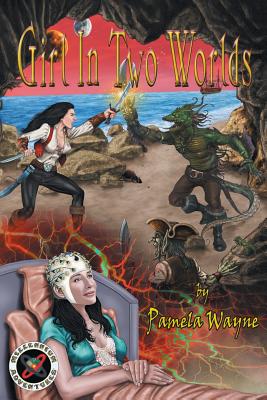 Girl In Two Worlds
Paperback

* Individual store prices may vary.
Description
In Pamela Wayne's novel, Girl In Two Worlds, a seventeen-year-old girl takes readers on an inspirational journey between Earth and a mystical other world. Teenager Julia Wainright narrates the story from Planet Millennium after she lapses into a coma and awakens in the magical paradise. As Julia journeys through Millennium in search of her twin brother, Hunter, she discovers that during her dreams she reenters her dormant, comatose body on Earth. She watches her family members, especially her mother, cope with their feelings of despair that have overwhelmed their lives since Julia fell into a coma. Within Girl In Two Worlds, first-time novelist Pamela Wayne uncovers the enlightenment of discovering one's true self-how thoughts create reality-while she weaves a tale of intrigue.
Freedom Within Foundation, 9780615912059, 310pp.
Publication Date: January 1, 2014
About the Author
Hello, Pamela Wayne here. I am proud to announce the completion of my deluxe edition, illustrated novel, Girl In Two Worlds, an inspirational adventure story for young women. My vision to publish a novel with a positive message, that is, a story well told that combines entertainment with enlightenment.