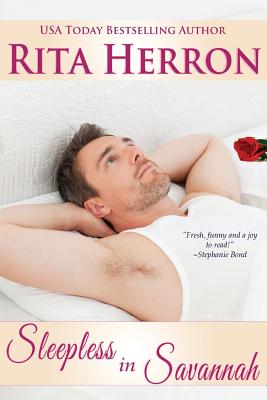 Sleepless in Savannah
Paperback

* Individual store prices may vary.
Description
When Lance Summers discovers he's being duped into a date with the sexy talk show host Sophie Lane on Sophie's popular TV show, he knows he has to protect his treasured bachelorhood. So he tricks her into going out with another man. But images of her half naked on a sultry beach with the hunk who won the date torment him, and soon Lance finds himself with a terrible case of insomnia. One only a lifetime of tangling with Sophie between the sheets can cure... But when he finally gets her in bed, he isn't sure either one of them will be sleeping...
Rita\Herron, 9780615912486, 352pp.
Publication Date: November 21, 2011
About the Author
USA Today Bestselling author Rita Herron fell in love with books at the ripe age of eight when she read her first Trixie Belden mystery. Although she wanted to be a writer then and actually scrawled her first novel at age twelve, she didn't think real people grew up to be writers, so she became a kindergarten teacher instead. Ten years ago, she traded her classroom storytelling and puppets for a computer and now writes so she doesn't have to get a real job. Having sold over fifty books to date, she enjoys spinning spine-tingling romantic suspense tales filled with murder, mayhem, and spicy romance as well as sexy romantic comedies. Rita Herron currently writes romantic suspense for Harlequin Intrigue and she's writing dark, gritty romantic suspense thrillers for Amazon Montlake. If you want to know more about Rita or have a question for her about her books, or writing in general, email Rita and she'll be happy to answer your question.