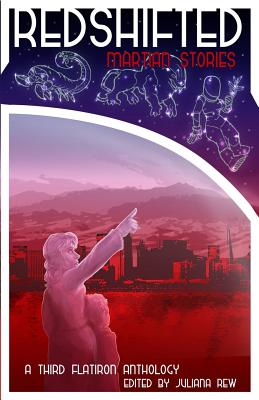 Redshifted
Martian Stories (Third Flatiron Anthologies #2)
Paperback

* Individual store prices may vary.
Description
Third Flatiron Anthologies presents "Redshifted: Martian Stories," a collection of new short speculative fiction by rising and established authors. Look for your sign as an astrologer casts a Martian colony's horoscope, the Roman god decides war's not in his stars, and a tycoon finds his way back to Barsoom. Cheer as a clockwork man takes his girl on the trip of a lifetime, a Martian bride refuses to miss her wedding, and Man's Best Friend turns out to be a giant roach. Shadow a being who's "just here to help," and another who's just here to hurt. Shiver as murderous antibodies attack an expedition, and a workfare crew struggles to dispose of hazardous junk from space. And of course, get a good laugh as you peruse the Want Ads and check your MarsMail.
Third Flatiron Publishing, 9780615926186, 136pp.
Publication Date: November 20, 2013