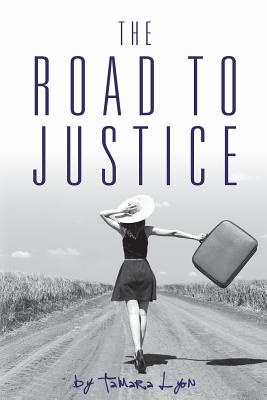 The Road to Justice (Paperback)
Lyon's Novel Books, 9780615937540, 310pp.
Publication Date: January 28, 2014
* Individual store prices may vary.
Description
In this third and final book in The Ugly Tree series, feisty and impatient marketing maven Cane Kallevik is desperate to mend her relationship with Justice Price, slip her engagement ring back on, and sprint to the altar. Justice's feet aren't just cold, though, they're frozen. Still reeling from Cane's summer fling with dangerously attractive bad boy Nikeo, Justice claims he needs time. But is it really time he wants, or their curvaceous and bubbly co-worker Susan, with her bottomless supply of adoration and baked goods? When Cane's not seeking advice from Rhonda Riddle at the psychic hotline or planning ad campaigns for Schaeffer Dairy, she's counseling eighteen-year-old Jocelyn Schaeffer through a tabloid-worthy scandal and keeping secrets for her best friend, Mikayla. Just when Justice seems to be coming around, tragedy strikes, and at the worst possible moment Nikeo shows up on Cane's doorstep . . .
About the Author
The Road to Justice is critically acclaimed author Tamara Lyon's fifth novel, and the third installment in The Ugly Tree series. Released in 2010, The Ugly Tree was a Flamingnet Top Choice Award winner, 2011 Next Generation Indie Finalist, Eric Hoffer Finalist, and Midwest Book Award Finalist. She is currently working on her next novel, Post-Traumatic Brazilian Wax Syndrome, to be released in late 2014. When she's not writing, Lyon tours the country, delivering her motivational speech "Give Your Dream Wheels." She makes her home in Lake Geneva, Wisconsin with her husband, son, and counter surfing and adorable golden retriever, Macy.