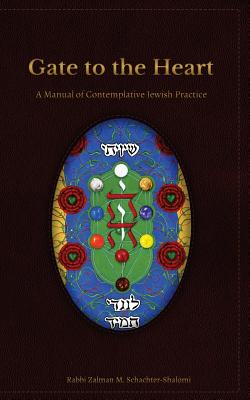 Gate to the Heart
A Manual of Contemplative Jewish Practice
Paperback

* Individual store prices may vary.
Description
IN THE LATE 1950's, Rabbi Zalman Schachter-Shalomi, better known as 'Reb Zalman, ' penned what was perhaps the first book on Jewish meditation and contemplative Judaism in English. It was called, The First Step: A Primer of a Jew's Spiritual Life, and was printed in a simple stapled booklet edition which he mailed out to friends and students. But it was not long before this humble booklet had reached readers as diverse as President Zalman Shazar of Israel and the famous author of The Seven Storey Mountain, Father Thomas Merton. In 1965, it was included as a chapter in the widely influential Jewish Catalog, and read by thousands of young Jews in the late 60s and early 70s looking for an authentically Jewish approach to meditation. Then, for many years, the booklet fell out of use until it was completely revised and updated in 1993, in a new booklet called, Gate to the Heart: An Evolving Process, which was again privately printed and distributed within the Jewish Renewal movement. In this expanded version, the booklet inspired a whole new generation of Jewish contemplatives looking for a manual of Jewish practice. Now, after being revised and supplemented once again, Reb Zalman's first and most personal book, the culmination of over 60 years of spiritual guidance work, is finally being published and made available to the general public. "For me, Gate to the Heart is the one essential book by Reb Zalman. Although there are others that go into more depth, and are more expansive on certain topics, none convey his authentic voice and brilliant creativity more that this one. It is the book that I want to carry with me at all times, a true vade mecum that one can consult again and again to renew one's spiritual practice." --- Netanel Miles-Y pez, co-author of A Heart Afire: Stories and Teachings of the Early Hasidic Masters.
Albion-Andalus Books, 9780615944562, 142pp.
Publication Date: December 27, 2013
About the Author
Rabbi Zalman Schachter-Shalomi is the father of the Jewish Renewal movement and widely considered one of the world's foremost authorities on Hasidism and Kabbalah.